"Global Quality" Service Provided by a Group of Railway Experts
All One-Stop: Our Greatest Strength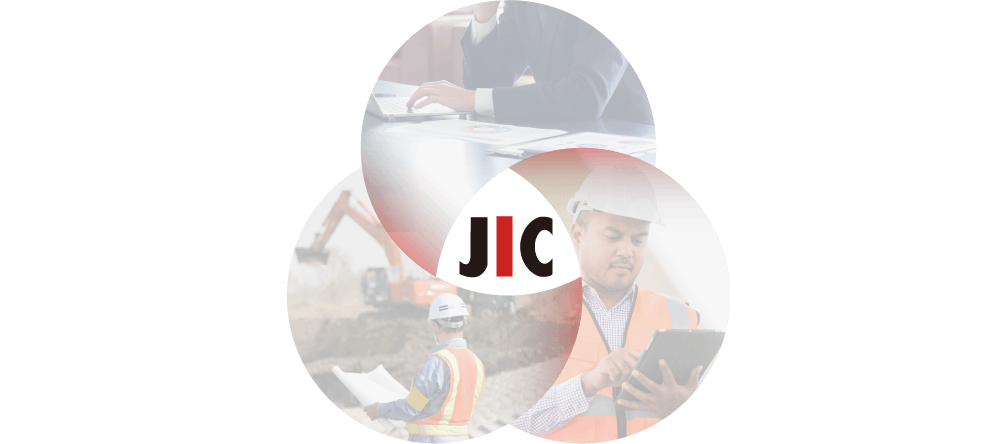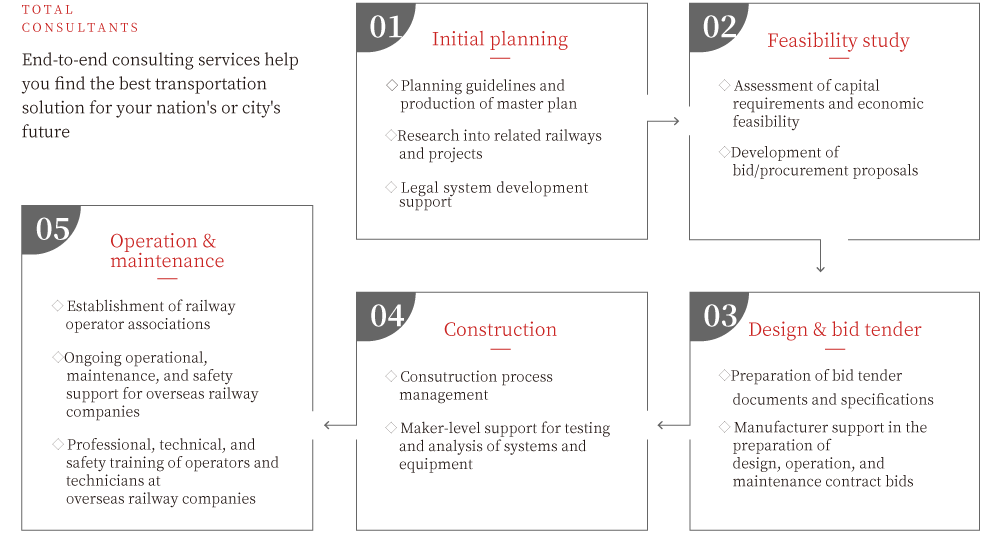 Laying out a railway from scratch involves the above five processes from launch to completion.
We are the only company in Japan that can provide one-stop services for these processes.
From planning, construction, to educational support for the safe operation of the completed systems, we are proud of our greatest strength to provide a full range of services in all aspects that cover infrastructure to human resources.
High Evaluation from Overseas Clients for
our Knowledge, Experience, and Human skills.

We are a railway consulting firm specializing in overseas markets. We do not simply export Japanese railways without modification; we need to propose solutions that best suit the position, values, culture, geography, and climate in each and every country. Knowing what we are required for our mission, JIC values, not only the 'technical skills' but also the 'human skills' of our every single employee.

Knowledge, experience, and human skills" are the cornerstones of our consulting service. This is the principal reason we receive strong support from our overseas clients.
Business Areas
Leading Railway Consulting Business, Focused on Southeast and South Asia.

Many regions in the world need railway development. We have been supporting these regions experiencing remarkable economic growth in South and Southeast Asia, such as Indonesia, Vietnam and India. At the same time, we are focusing on supporting areas facing social issues in transport infrastructure development. The countries have various requests to us for resolution, not only for urban and intercity railways but also for high-speed railways. These requests also extend from the construction of new lines to the rehabilitation and modernisation of existing railways. Some of these requests often lead to a long-term project over several years. JIC fulfils a wide range of these requests from upstream to downstream of each project.